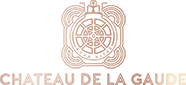 Like a whisper, a breath, a second wind. Immersing yourself at the heart of things, at the beginning of a blossoming future, and taking part in its invention.
Turning an interruption into a new path, step-by-step, converting a quest into an encounter. Questioning yourself, repeating over and over again, and banishing error. Starting from scratch. Looking beyond what is shown.
Tapping the necessary resources from within, and taking on new heights. Lifting your head up high, instigating a back-and-forth between what is offered and what is sought, without setting any limit, without being cautious, to ultimately meet the challenge ahead.
Making sure that it's all beginning, that everything is in place to move forward with a free mind. Like an extension, an intuition, an outline.
Working carefully to draw a subtle extract of innocence from the unknown and carrying it high with only your instinct to help you slow down to the point of turning a dream into reality. A brand new gastronomic adventure in the heart of Paul Cézanne's landscapes.